Member of the Month: Jessica Forrest, PhD - Healing Facilitator
The 5D Collective is filled with some incredible, passionate conscious humans and we're excited to be spotlighting them so you can learn more about the awesome folks you may meet at one of our monthly gatherings. August's Member of the Month is Jessica Forrest, a multi-faceted healer.
1. Before we dive in, what's your name, where are you based out of and how would you describe what you do?
My name is Jessica Forrest and I am based out of beautiful Vancouver, BC. I would describe what I do as facilitating healing experiences, and I am currently apprenticing in a variety of modalities (spirit plant medicine, earth medicine, energy medicine as well as evidence-based counseling and psychotherapy techniques). My intention is to create safe and supportive opportunities for individuals to connect with themselves and community, to unwind layers of trauma and conditioning, and to liberate their hearts and souls. I believe we are our own best healers, but sometimes we need help finding trust, love and safety - and getting out of our own way.
2. How would your best friend describe you?
I cheated on this question by asking a best friend, and then had to practice sitting and receiving all her generous words! My best friend would describe me as smart, resourceful, fun/funny, dependable, loving, wise, appreciative, empathetic and humble. I am passionate about learning and enthusiastic about sharing knowledge, both a teacher and a student. I am consistent in my core values.
3. What is the most rewarding part of your work?
I am only at the beginning of my journey with this work, but already it has been incredibly inspiring and humbling. I am grateful for the opportunity to witness the strength, courage and love in those that are seeking healing and growth. Each person I meet feels like my teacher, and I receive so much in return for holding space and witnessing. This work is the next phase of my own spiritual development, and so I am healing and growing right along with everyone else.
4. When did you join The Collective and how did you find out about it?
I joined the 5D Collective this past spring (2021). One of my best friends, the illuminous and magical Heather Greenway (@hcat_in_wonderland), recommended it as a resource when I shared my experience with finding my purpose and the desire to follow my calling. It's an unbelievable community and I can't wait to dive into deeper engagement with the offerings.
5. Do you know your Sun/Moon/Rising?
Sun: Aries
Moon: Capricorn
Rising: Virgo
6. Do you know your Human Design profile?
Generator (4/6). I attended a 5D workshop recently on using human design profiles for business that was absolutely fantastic!
7. What would the autobiography of your life be titled?
Really tried to think of something witty here, but honestly I think it would be something simple like: "Finding Patience". That's my life lesson!
8. Can you share an unexpected lesson from your entrepreneurial journey?
It is surprising me how much deeper I am having to go with learning about myself and what I need to heal as well as how much vulnerability and humility it requires. Something that came up right away was a lesson about accessing safety and security within myself instead of relying on external circumstances. Also, that getting my PhD was not a complete waste of time. Up until very recently I struggled with feeling as though I wasted three years of my life, because I knew early on that the tenure track was not for me. I used to almost feel ashamed of my degree, associating it with ego and academia, but now I see how it allowed me to develop skills that transfer into entrepreneurship and collaborating with others.
9. What is the best piece of advice you've ever received?
The best piece of advice I've ever gotten was from my friend Giovanna de la Serna (@giovannadelaserna) to view everyone as my mirror. That the qualities I admired and resisted in others were a reflection of my light and shadow sides. Taking this approach completely shifted my relationship to myself and others in a wonderful (yet at times challenging) way. It's led to me practicing noticing where and how I am projecting my own experiences and characteristics onto others (very tricky!).
10. Who inspires you?
My partner, friends and soul family at Intronaut (@magicwitnessingmeditation) are incredible people that continually inspire me to grow and heal. The universe, plant spirits, my guides and animal helpers. Also, everyone that shows up for another day of "human-ing" - it's not easy! "We'e all just walking each other home" - Ram Dass.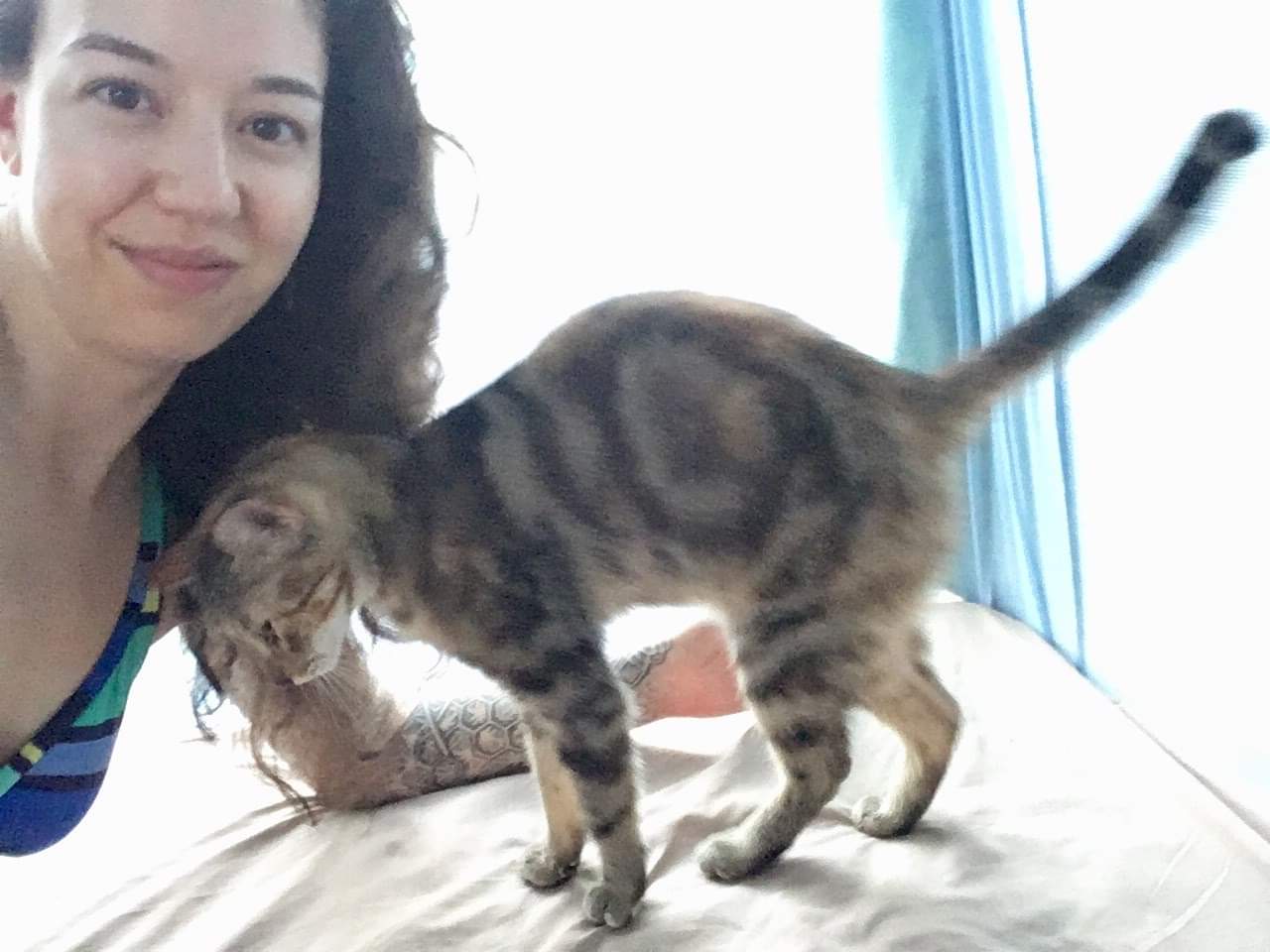 Be sure to connect with Jessica on Instagram @jessica__forrest.